Arizona's Largest Grip and Electric Rental House with Grip Trucks, Lights, Stands, and Generators
Arizona's Largest Grip and Electric Rental House
Cinevo™
The Evolution of Cinema Equipment Rental
Welcome to Cinevo's Grip and Electric division, home of the most extensive selection of grip and electric equipment in Arizona. We provide a comprehensive range of grip and lighting gear to support your film production, corporate project, commercial, or still photography shoot. With our extensive inventory, renowned brands, and exceptional, stream-lined service, we are your all-in-one solution for your grip, lighting, electrical, or transport needs, no matter the size of your production.
Arizona Grip and Electric
With over 28 years of industry experience, we have established ourselves as the go-to source for all your grip, electric, and lighting needs in Arizona's film and entertainment community. Our Arizona facility, located in central Phoenix, allows us to serve local markets in Phoenix, Tempe, and Scottsdale areas, as well as northern Arizona (such as Flagstaff, Prescott, and Sedona), and south to Tucson and the Arizona border region. Since our inception, we have earned the trust and loyalty of local and out-of-state industry professionals who rely on us to deliver exceptional equipment and unparalleled service.
When you choose Cinevo, you can trust in the quality and reliability of our equipment. We meticulously maintain, inspect, and test all our gear to ensure optimal performance and functionality. Our commitment to quality assurance allows you to focus on your creative endeavors without any worries.
Arizona Grip and Electric
Efficiency and mobility are vital on any set. That's why Cinevo provides a fleet of fully equipped grip and electric trucks designed to streamline your production process. Our trucks are outfitted with the essentials, ensuring reliability and convenience, equipped with power distribution systems, grip hardware, stands, lights, light modifiers, specialized racks, and ample storage space. Our grip and electric trucks offer the versatility and functionality needed to transport, organize, and access your equipment effortlessly. The fleet includes packages like the 1 Ton Grip Van, 3 Ton and 5 Ton Grip Trucks, and even Camera/Production Trucks to transport any kind of gear. With our trucks, you can focus on your creative work while enjoying the convenience and peace of mind that comes with having a reliable and customized mobile workspace.
Arizona Grip and Electric
Grip equipment is critical in achieving visual compositions and enhancing production value. Our expansive inventory includes a vast range of grip accessories from trusted brands such as Matthews, J.L. Fisher, Avenger, American Grip, Kupo, and Kessler. From C-stands, Combos, grip heads, clamps, and flags to specialized tools like dollies, sliders, cranes, and jibs, we have the equipment you need to capture your creative vision and elevate your production's value.
Arizona Grip and Electric
ARIZONA'S BROADEST LIGHTING RENTAL SELECTION
Arizona Grip and Electric
Lighting is an art form that sets the mood, tone, and ambiance of your scenes. At Cinevo, we offer a comprehensive range of state-of-the-art lighting equipment from renowned brands such as Aputure, Arri, Astera, Litepanels, Kino Flo, Mole-Richardson, Prophoto, and Quasar. Whether you require versatile LED lights, powerful HMI lights, reliable tungsten fixtures, or flexible fluorescent lights, our diverse inventory has the perfect lighting solutions to help you achieve captivating visuals and bring your projects to life. From small independent productions to large-scale Hollywood features, we have the lights and expertise to support your dream.
Look at all those cables! Our inventory includes stingers, socko, 2/0, 4/0, banded, DMX, and every type of adapter and cabling in between. Along with the cables, we have a range of generators, ranging from 2000W Putt Putts to our 1200AMP high-quality tow generator, isolation transformer, distro boxes, lunch boxes, and dimmers from reputable brands.
Whether you require reliable power sources on location or need to distribute electricity efficiently and safely throughout your set, our electrical equipment is designed to deliver and meet the demands of professional filmmaking. Our knowledgeable team can assist you in selecting the right gear based on your power requirements, ensuring seamless operations and minimizing downtime. With Cinevo's electric equipment, you can have confidence in the reliability and efficiency of your power supply, allowing you to focus on creating extraordinary content.
Arizona Grip and Electric
We offer an extensive selection of high-quality expendables from trusted brands such as Lee, Roscoe, Pro Gaff, and many more. From gels and filters to tapes, adhesives, and color correction tools, our inventory is curated to meet the diverse needs of camera/lighting departments, freelance filmmakers, photographers, and media production teams. Whether you need to create the perfect, soft lighting effect, secure cables and set elements, or make precise adjustments to color temperature, our expendables provide the essential tools for achieving professional results. Whether you prefer to purchase or rent, our knowledgeable team is here to assist you in selecting the right expendables for your specific project requirements. Experience the convenience and peace of mind that comes with having access to a comprehensive range of film supplies at Cinevo.
UNPARALLELED CUSTOMER SERVICE
Arizona Grip and Electric
Discover the real reason why industry professionals choose Cinevo's Grip and Electric division for their equipment needs – the customer service. We understand the unique challenges of each production and are here to offer personalized advice, equipment recommendations, and innovative solutions tailored to your specific requirements. With our extensive knowledge, attention to detail, and commitment to excellence, we strive to be your trusted partner and go above and beyond to ensure your experience with Cinevo exceeds expectations. Our extensive industry experience has allowed us to refine our offerings and tailor our services to meet the unique demands of our clients and their budgets. We have experienced first-hand the intricacies and challenges of production, and our team of seasoned professionals are willing to share their wealth of knowledge and expertise with you.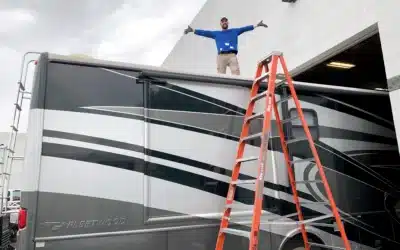 Are you searching for a Production Motorhome? When it comes to relatively large, remote, on-location film and television productions, having a reliable and fully-equipped production motorhome is essential, especially in the Arizona heat. Prepare for temperatures...
read more