Camera rental lens rental and film studio phoenix los angeles
Welcome to Cinevo™
The Evolution of Cinema Equipment Rental
We focus on the gear, so you can focus on your shoot. But we're more than a camera rental house, providing crew, studio space, and production support. Serving productions in Los Angeles, Phoenix, and the rest of the US.
Since our establishment in 1994, we have been dedicated to serving the production industry with top-notch equipment for over 28 years. From humble beginnings, we take pride in our remarkable growth, expanding to two locations and employing a team of 20 professionals to better cater to your needs. While our name may have evolved over time, our unwavering commitment to delivering exceptional customer service has remained unchanged.
Situated in the heart of Phoenix, our Arizona facility is available to various local markets, including Phoenix, Tempe, and Scottsdale. Moreover, we extend our services to northern Arizona, encompassing vibrant cities such as Flagstaff, Prescott, and Sedona. Furthermore, our reach extends to the southern regions, including Tucson and the Arizona border area. This expansive coverage ensures that we can effectively meet the needs of customers throughout the state.
Nestled in Culver City on the dynamic West Side of Los Angeles, our California facility is strategically positioned to reach the diverse needs of the greater LA market. Moreover, it serves as our primary hub for seamless nationwide shipments, allowing us to extend our services beyond the local area. With this centralized location, we efficiently connect with customers both locally and across the country, ensuring prompt and reliable delivery of our products.
From ultra-low-budget YouTube commercials and indie films to agency-produced content, Super Bowl commercials, and live national events, our vast experience spans across various productions, and we are dedicated to providing unwavering support throughout your journey.
While our core business revolves around camera rental and film equipment, our ultimate priority is ensuring a great shoot for you. Acquiring the right equipment is just the beginning. Overall, our dedicated full-time staff is readily available to address any inquiries, troubleshoot issues, offer recommendations, and work tirelessly to prevent any unexpected surprises. With decades of repeat business from our satisfied clients, we have established ourselves as a leading cinema equipment rental supplier in the industry. With this in mind, whether it's your first collaboration or your hundredth, rest assured that when you choose Cinevo for your rental needs, our entire team is by your side.
PLACE YOUR ORDER
You have multiple options to place your order with us. You can conveniently order online from our rental catalog, or if you prefer, you can send us an order or list via email. However, you can give us a call to discuss your order or visit our location in person if you're in town. For longer lists, email is usually the preferred method, while calling will provide the quickest response if you're on a tight schedule. Above all, we strive to respond to all order requests within one business day. If you haven't received a response within that timeframe, please contact us immediately so we can rectify any issues and ensure your order is processed promptly.
RECEIVE YOUR QUOTE
Once we receive your order, we will promptly respond with a reservation generated from our system. This reservation will be sent to the email address you provide during the ordering process. Along with the reservation, you will receive a secure payment link to confirm and finalize your booking. In addition, we will send you a rental agreement that you can conveniently email back to us or bring with you when you come to pick up your rental equipment.
For orders that involve cinema cameras, lenses, larger generators, vehicles, or items that are considered dangerous or expensive specifically, it's important to note that we may require insurance coverage. Feel free to get in touch with us for further information and specific requirements regarding insurance.
Most importantly, we strive to make the rental process seamless and secure, ensuring that you have all the necessary documents and information to proceed with your reservation smoothly.
GET YOUR GEAR
On the day of your reservation, you can conveniently pick up your gear at our shop. Our friendly staff will be available to assist you in loading the equipment into your vehicle. In the mean time, if there is any remaining paperwork to take care of or if you need to make any last-minute changes to your order, we'll be more than happy to handle it during that time.
However, if visiting our shop during regular business hours is not convenient for you, we offer a few alternative options to cater to your needs:
AFTER HOURS PICKUP – We have an after-hours pickup and return system to allow you to pickup and return gear 24/7, 365 days a year.  Just let us know when placing your order and we'll provide the details.
WE DELIVER – In the event that you cannot come to our shop, we are happy to deliver to set.  Let us know the specifics and we can provide a quote.
Camera rental and film studio
Designed from the ground up, our Phoenix film studio is a versatile solution, perfect for a wide range of applications, including commercials, interviews, events, and live streaming. In addtion, with its highly functional features and our dedicated staff, you can expect a seamless experience. Moreover, our site boasts an extensive collection of top-of-the-line equipment, ensuring you have everything you need at your fingertips. And the best part? It's all available at an affordable price point. We'll see you there!
LOS ANGELES LENS MAINTENANCE
Located at our Culver City location, Cinevo's dedicated team of technicians is fully committed to providing you with dependable, precise, and cost-effective lens maintenance services. Consequently, our goal is to ensure that your lens is meticulously maintained to meet the exact specifications set by the manufacturer, granting you a sense of assurance and confidence. Furthermore, with a focus on customer satisfaction and precision, we strive to provide you with lens maintenance services that leave you completely satisfied.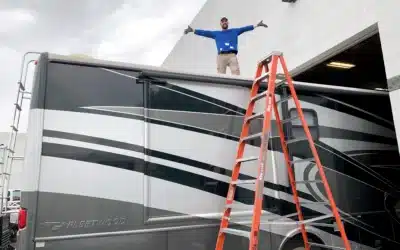 Are you searching for a Production Motorhome? When it comes to relatively large, remote, on-location film and television productions, having a...
read more